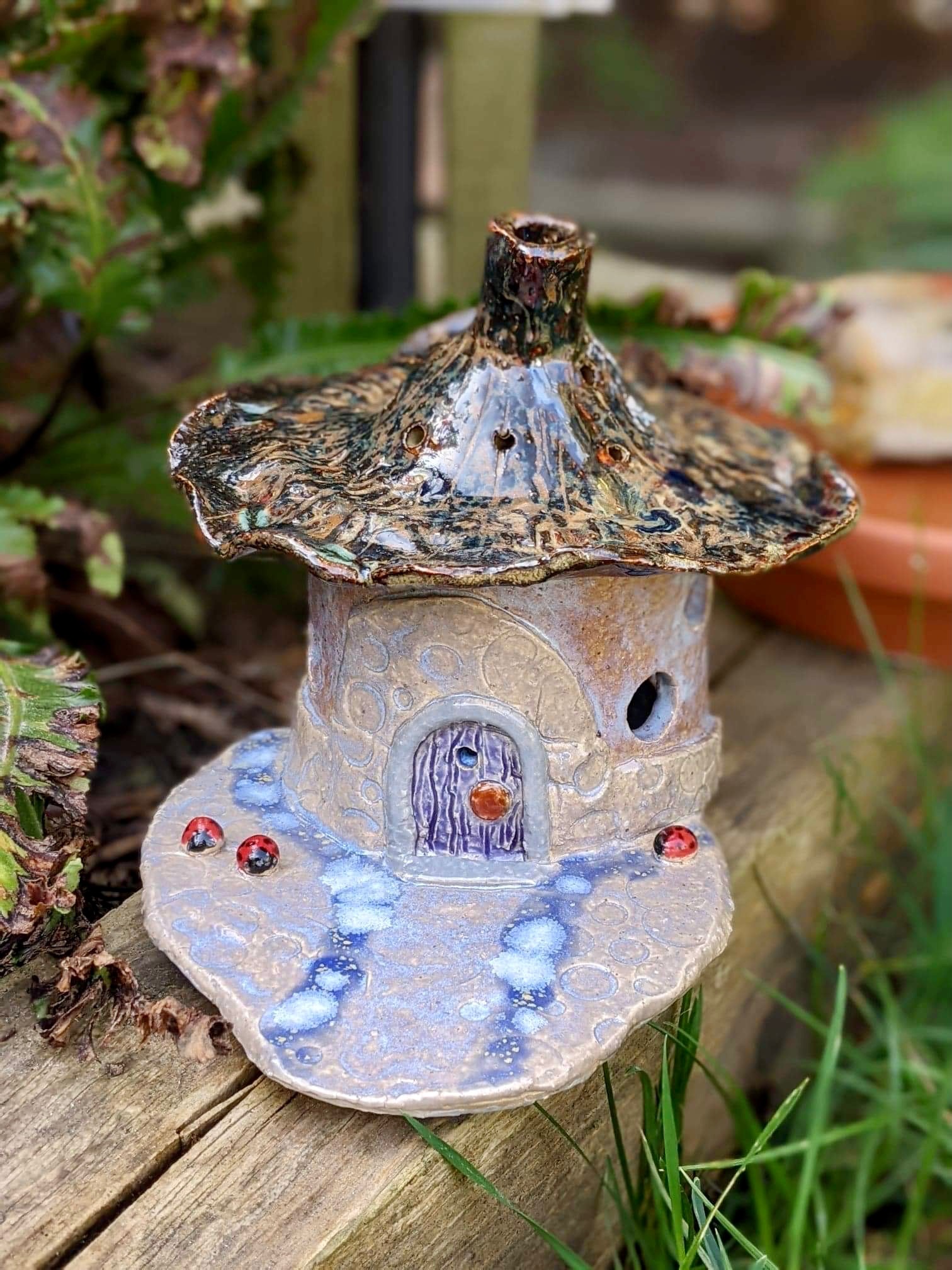 Join us for this fun lesson using a variety of clay hand building techniques, slab building and modelling to create your very own fairy house.
Perfect for indoors or the garden, this lidded home can contain fairies (obviously!) or candles, wood stacks for bugs and beasties or anything else your imagination invites. We will spend an hour in the making and an hour in the glazing to add colour and details to your creation.
Suitable for age 9 + children can be left with us, adults can book on to make their own house with their children if they wish, but we do not have room to seat people not participating.
We do not serve refreshments so do please bring anything you'd like to.
Pots will be ready 2-4 weeks from making. Maximum number attending 8.
Please check the full terms and conditions.