As a team we are rich in teaching experience and enthusiasm for bringing ceramics to children and adults. All of our services or a combination thereof are available for workshop provision.
There are so many benefits to working with clay we have listed a few for you here in The Benefits of Pottery.
We can provide weekly attendance for ceramic instruction, which we currently do for two High schools who specialise in trauma recovery learning.
For school workshops we either focus on curriculum topics Roman's, Greek's, dinosaurs etc or open makes. We make one visit and provide back fully fired and glazed pottery for as little as £10 per head.
For adult workshops we can focus on a general introduction to making with freedom to create as attendees wish, or we can structure workshops that introduce for example – how to make a mug, or provide a shared project and mechanisms to team build.
We also happily provide workshops to High and primary schools, guides, scouts, WI's, Corporates and care homes and any other that would like us.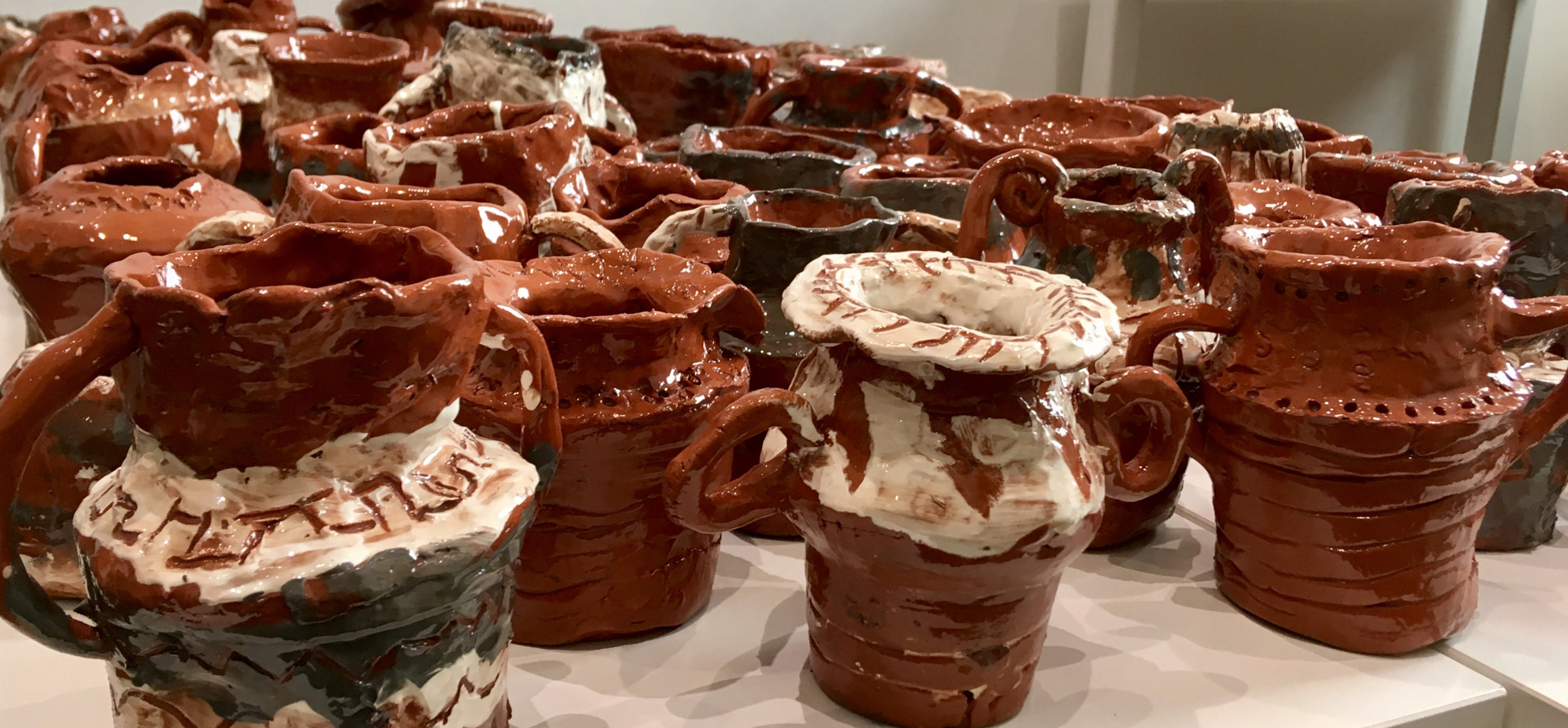 At Firefly we can seat up to 14 people with room for an additional four on our wheels at Firefly. We are equally happy to deliver off site, coming out to run workshops at your premises, having an additional two portable wheels if needed and enough staff to provide good teaching ratios for 40 people.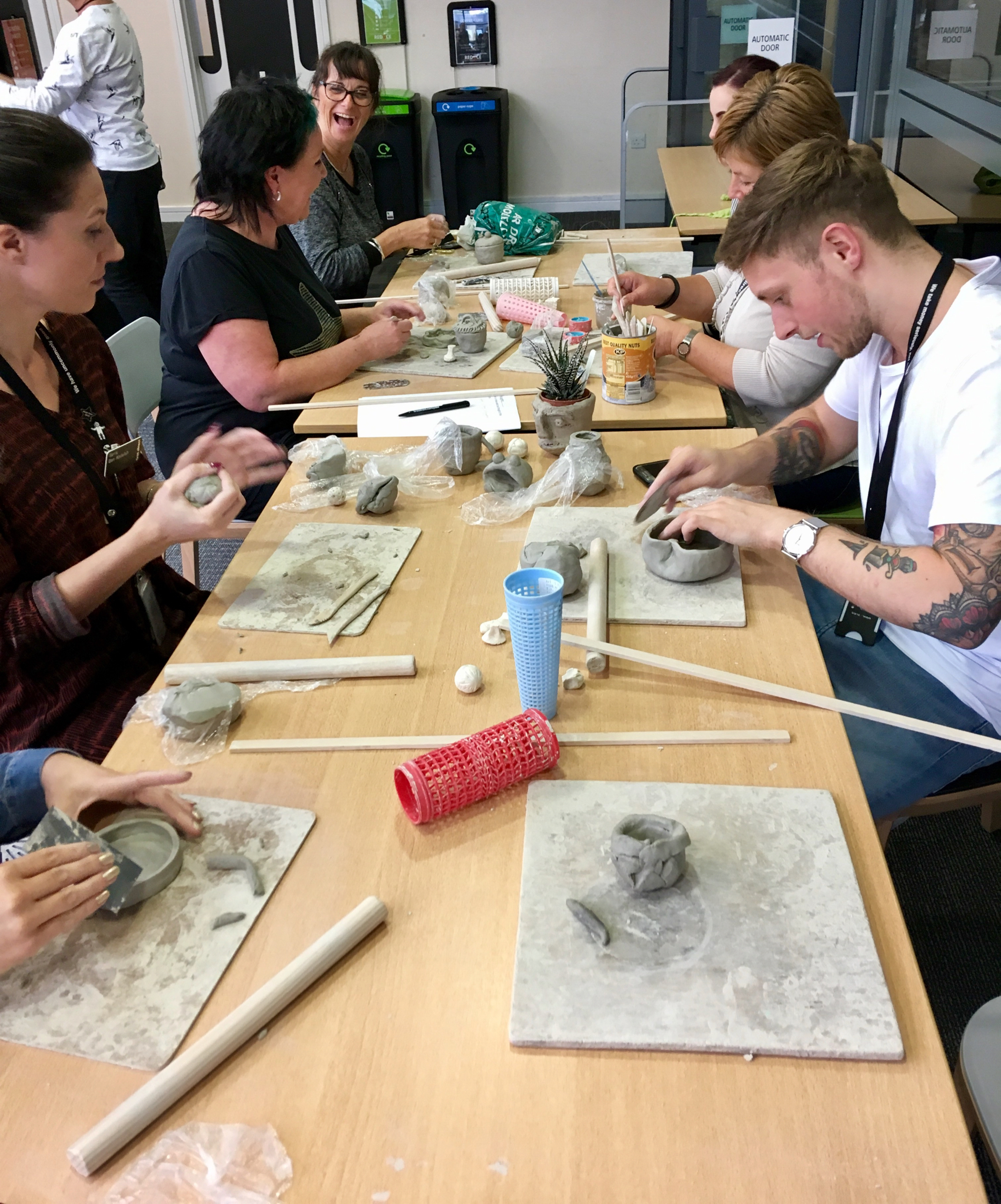 All Firefly staff are professional ceramic artists, all are DBS checked and fully insured. We work closely with SCOPE to insure we maximise our inclusion training and are happy to provide a list of organisations worked with, references for your sector and quote to suit your group size and provision required.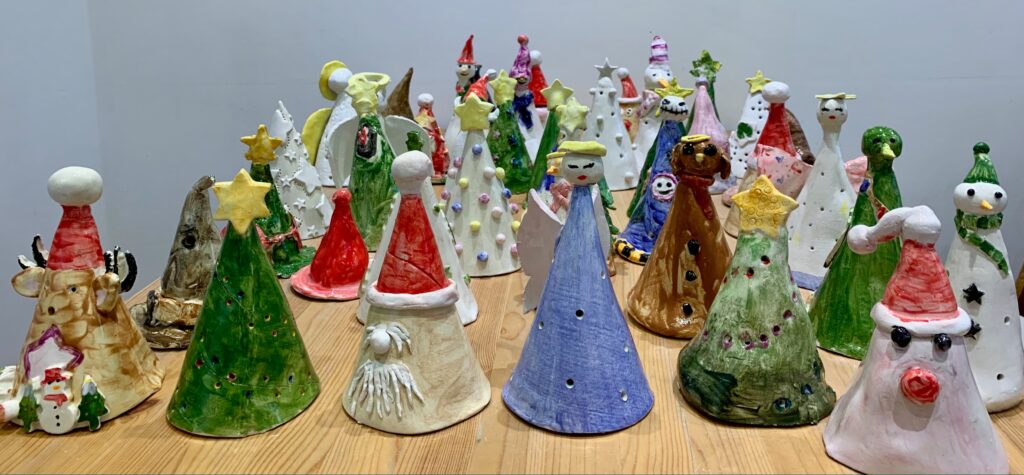 Email: booking@fireflypottery.co.uk or use the contact form