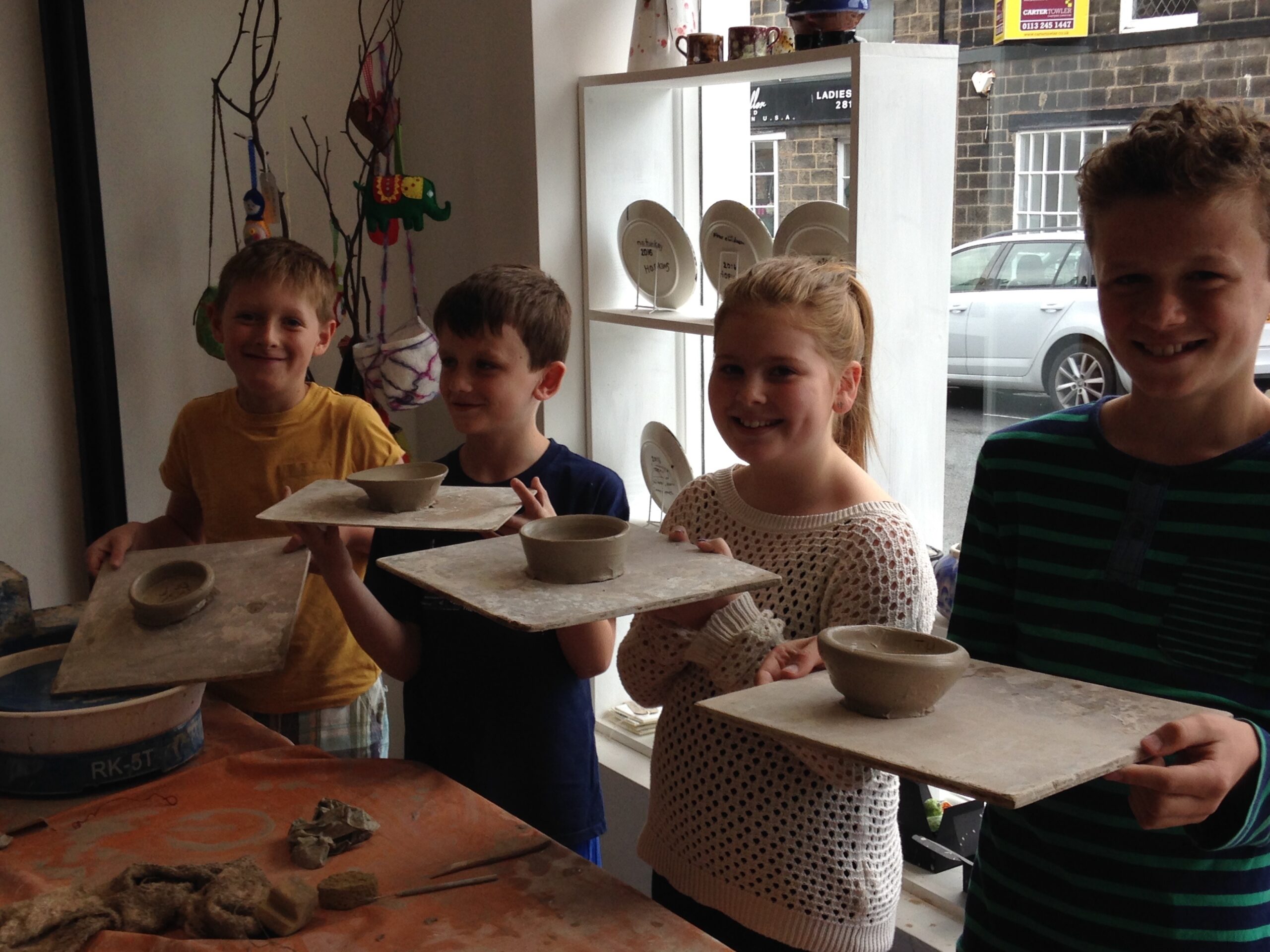 Kids Easter Pottery Throw down!
Would you like to try your hand a being a potter? Have you watched the fun on the telly and wanted to join in? then this workshop for you.
We will be taking turns across four pottery wheels providing an hour of throwing for each of you in which to enjoy making pots, as clay spins we will add splats of colour to create finished pots this is high energy messy fun!
We will also hold a hand building challenge! We will spend an hour learning a range of techniques to creating house numbers and door plaques that we will also colour and decorate with glaze.
Suitable for age 9 + children can be left with us, we do not have room to seat people not participating.
We do not serve refreshments so do please bring anything you'd like to.
Bookings can be made via booking@fireflypottery.co.uk we will need name, contact number and 50% deposit – workshop price £32 including firing.
Pots will be ready 2-4 weeks from making.
Maximum number attending 8.
Please check the full terms and conditions.